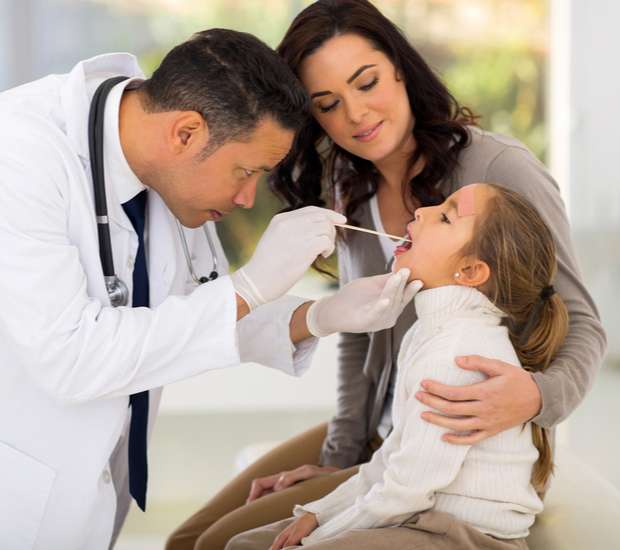 Pediatric Practitioner
Houston, TX
A pediatric practitioner is there for your child, for every milestone, through every illness and for every scrape. A pediatric practitioner works with parents/guardians and their children to chart the child's development, monitor their wellness and deal with any illnesses, conditions or injuries.
Pediatric practitioner services are offered at Emerald Pediatric & Family Clinic in Houston and the surrounding areas. Our practice focuses on children and creating a comfortable atmosphere to help them relax. We will take the time to introduce the child to the idea of regular checkups and treatment.
If your child is in need of treatment or a regular checkup, call or visit us today.
Benefits of visiting a pediatric practitioner
We understand that our pediatric practitioner to a patient relationship is a partnership. We will work with parents/guardians to find the effective treatment the child needs to grow up healthy. By helping children build a positive experience with medical care, we help children become motivated to continue regular checkups in the future.
As the caregiver, the parent/guardian is the best source of information about a child. For this reason, our doctor makes it a point to listen to what parents/guardians have to say. With our treatment, we can offer patients:
Well-child visits
Allergy testing
School physicals
Immunizations
Sick-child visits
Asthma treatment and management
Flu treatment
Pink eye treatment
Minor injury treatment
The type of reason for visiting us can change how the overall appointment goes. The two common types of visits include well-child visits and sick-child visits.
Pediatric Services
Prenatal Consultations
Well-Child Check-ups
Vaccinations & Immunizations
School & Sports Physicals
Hearing & Vision Screenings
Health & Nutrition Education
Asthma
Pink Eye
Skin Rash
ADHD
Autism
Learning & Developmental Disabilities
Care & Treatment of Minor Injuries
Care of common Illnesses, & More!
Well-child visits
The pediatric practitioner will offer well-child visits for infants, toddlers, older children and teenagers. A typical well-child visit includes a wellness check and sometimes, preventative measures.
Allergy testing
Some allergies develop when a child is very young. Allergy testing confirms if they are allergic to something they eat, touch or breathe. An accurate allergy test involves a physical exam from the pediatrician, a review of the patient's medical history and the allergy test itself.
We can complete allergy tests on the skin or by testing the patient's blood. We will apply the suspected allergen to the surface of the lower back and wait for a reaction. Blood tests are used to test for medication allergies, airborne allergies and food allergies.
School physicals
While some schools require physical examinations at the start of each school year, not everyone does. Regardless, school physicals play an important role in ensuring the child's overall growth is healthy. Children who play sports may need to pass a medical exam that gives them the all-clear to participate in demanding activities. Our doctor offers school physicals when the parent/guardian asks for one.
Immunizations
Vaccines protect children from common illnesses that they may be exposed to as they grow. Our practice offers an immunization schedule that starts after birth and goes all the way up to adulthood.
We also give special vaccines for children who are traveling out of the country. Some children with weakened immune systems will need vaccinations that are tailor-made to their conditions. Our practice will provide such vaccines, in collaboration with any other specialist that the child sees.
Sick child visits
We also offer treatment for common illnesses and injuries that happen to the child. Here are a few of the most common services that we offer.
Asthma treatment and management
An asthma attack can be frightening and distressing for both parents/guardians and children. Our practice provides monitoring and asthma treatment for children under the age of five. We also treat asthma in older children.
Asthma treatment usually involves prescribing short-acting drugs if the asthma attacks are few and far between. If the symptoms are constant, then we may put the child on long-term medication that prevents inflammation of the airway. We will also go over proper care techniques to help the child avoid possible asthma triggers.
Flu treatment
The flu can cause a high fever in a child. It is always better to be on the safe side and bring the child in for treatment. We will confirm the child has the flu, recommend treatment and possibly prescribe medication to ease symptoms.
Pink eye treatment
Pink eye can be caused by an allergy, virus or bacteria. Often, children with pink eye will also have a cold or a sore throat. We will start by figuring out what type of infection caused the pink eye. If it is a bacterial infection, we may prescribe a course of antibiotics.
If it is caused by an allergy, we will treat the allergy itself. If the pink eye is viral, then it will need to run its course. We will advise parents/guardians through the recovery.
Minor injury treatment
No matter how much parents/guardians prepare for an injury, accidents happen. Minor injuries can include large cuts, twisted ankles, broken/fractured bones and more. If parents/guardians are unsure about the extent of the child's injury, then they can call us to learn what they need to do. In serious cases, the child will need to go to an ER.
Call us today
Parents/guardians can call or visit our Houston office to schedule an appointment. Do not let your child continue to struggle with health issues and reach out to us today. We can help you keep your child on track for healthy growth and development.
Recent Posts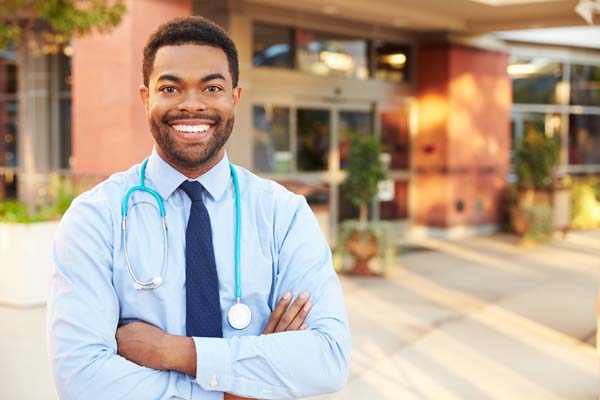 Primary care services include different forms of services aimed at managing a patient's health. The professionals who provide these services are unique because they have training and experience diagnosing and treating a broad range of health conditions and providing preventative care.Primary care physicians provide primary care services, which include routine physical exams, treatment for minor…