Welcome to

Emerald Pediatric & Family Clinic
As a general and family practitioner, we understand the importance of seeking professional treatment and regular checkups. Regular medical care is especially important for children to grow up healthy. However, many people do not receive the care they need or as frequently as they need it. We can help parents/guardians schedule the appointments they need to help their children and family members receive proper care.
At Emerald Pediatric & Family Clinic, we take the time to customize the treatment for each individual patient. When it comes to one's physical health, regular checkups at least once a year can help to catch the early warning signs of a health issue. We can also diagnose a problem and recommend treatment that focuses on the source of the pain and not just the symptoms.
If you or a loved one are in need of medical treatment, call us today and begin the path toward healing.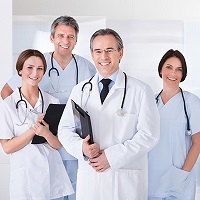 Our Team
From the moment patients walk in the door to follow-up care, we strive to help provide professional treatment in a welcoming atmosphere. As a pediatric practitioner, we can help younger patients build a positive experience with receiving regular medical checkups. We create a comfortable environment to help patients feel at ease during the appointment. Our team will take the time to listen to a patient's concerns as well. Along with that, we will help customize the treatment to the patient's needs. If a loved one sustains an injury or has an illness, we can diagnose the patient and recommend the appropriate treatment.
About Us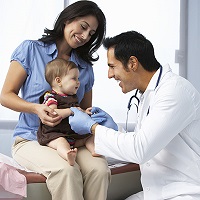 Our Services
We provide treatment for multiple conditions and injuries to patients of varying ages. As a family and pediatric practitioner, we offer patients internal medicine and minor injury treatment. Our treatment options include high blood pressure treatment, pink eye treatment, asthma treatment, vaccinations, immunizations, sport injury treatment, flu treatment, strep throat treatment, bronchitis treatment and minor injury treatment. We can also offer various types of physical exams including school physicals, vision screenings, hearing screenings and allergy testing. We can evaluate all factors of a patient's health to help boost their overall condition. We offer men's health treatment, women's health treatment, weight loss treatment and diabetes treatment.
View Our Services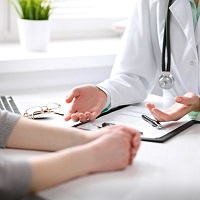 Patient Information
To begin the treatment process, we will need new patients to fill out a "New Patient Information Form" that covers their medical history, current condition, allergies, insurance and any other pertinent information we need to know. For children, the parent/guardian will fill out these forms before the appointment. We will then conduct an examination to identify the source of any pain the child is experiencing. Whether the visit is an annual checkup, physical, or for a specific injury, we will help the patient relax to receive the necessary treatment. We can also make changes to the treatment plan when the patient needs. Seek professional treatment and call us today.
Information